Discover Unique Balloons for Unforgettable Celebrations
Are you looking for a way to make your special occasion truly memorable? Look no further than our collection of unique balloons! Whether you're planning a birthday party, a special celebration, or just want to add some fun to your home decor, our unique balloons are the perfect choice. With a wide range of designs, from unique foil balloons to unique birthday balloons, we have everything you need to make your event unforgettable. Our unique party balloons come in a variety of shapes, sizes, and colors, so you're sure to find the perfect balloon for your celebration. And with our unique balloons decoration options, you'll have the perfect finishing touch for your event. So why settle for ordinary balloons when you can have the unique balloons that your guests will love and remember?
Add Sparkle to Your Party with Our Unique Balloons
Are you planning to add an extra dose of fun and excitement to your party? Look no further! Our unique ball balloons are here to help you bring a pop of color, style and flair to your celebration. Whether it's a 70s themed party, a birthday bash, or a romantic soiree, our balloons will set the mood and create a memorable ambiance for you and your guests.
From black and white checkered balloons to colorful foil balloons, our collection has a wide range of designs to cater to your specific party theme. Our disco ball balloons are the perfect addition to a funky retro-inspired celebration, while our pink and rose gold balloons are perfect for adding a touch of elegance and glamor to your special occasion. We also offer a range of metallic balloons, including gold, silver, bluey, and black balloons, that can complement any color scheme or party decor.
At GabiPost, we understand the importance of having high-quality and long-lasting balloons that won't let you down. That's why all our unique balloons are made with premium materials and undergo strict quality control checks to ensure that they stay afloat and bright for the duration of your party. So, don't settle for anything less than the best! Get your hands on our unique ball balloons today and let the good times roll!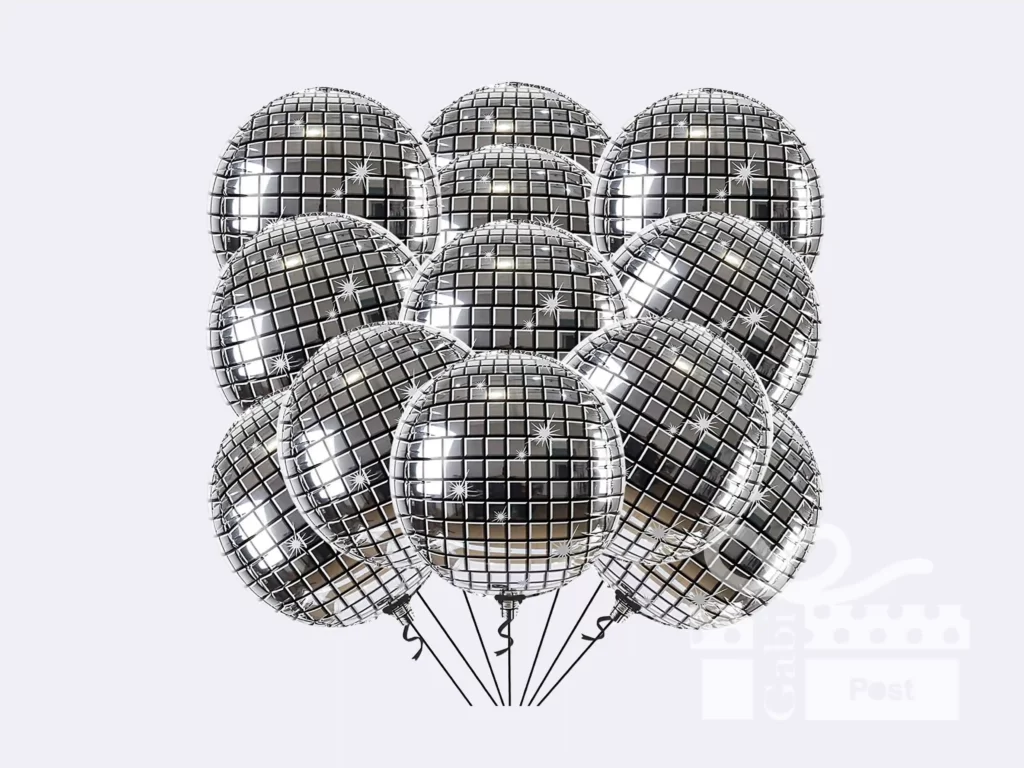 Black and white checkered Ball Balloons
Pink, Purple Ball Balloons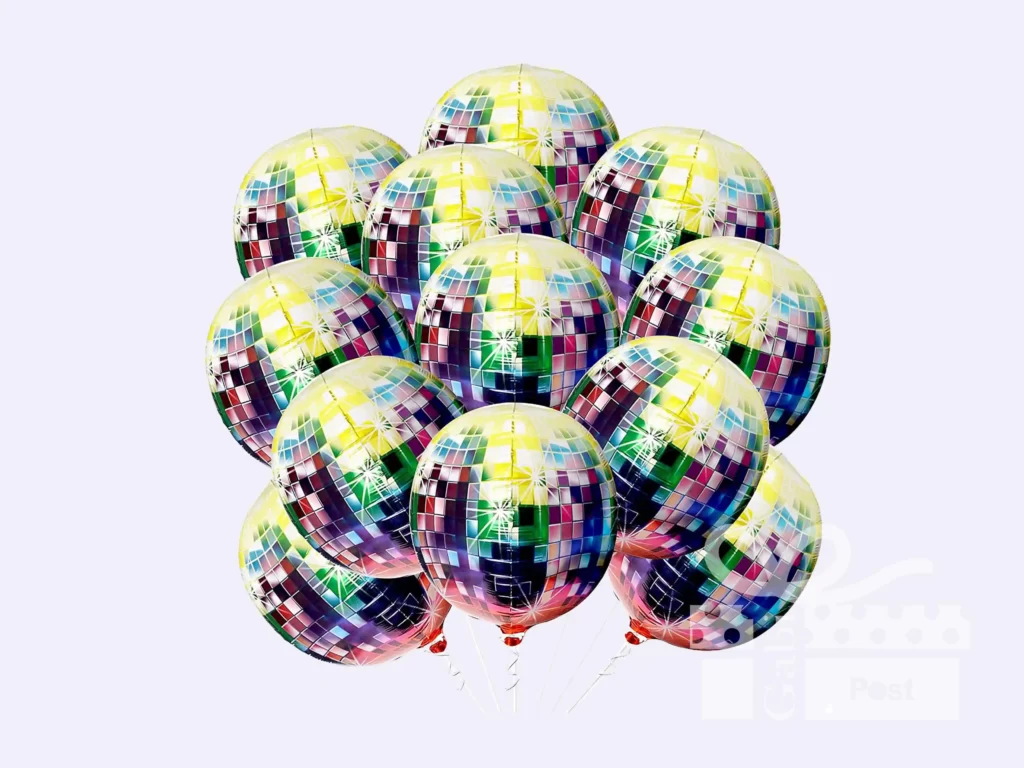 Multicolor Disco Ball Balloons
Multicolor Disco Ball Balloons
Love is in the Air: Introducing Romantic Balloons
Nothing says romance like balloons. This Valentine's Day, make your special someone feel extra loved with our romantic balloons category. We have everything from red lip balloons to heart foil balloons, each one is sure to make your significant other feel the love.
Our selection of lipsticks balloons is perfect for those who love to make a statement. These bold and playful balloons are perfect for creating an intimate and playful atmosphere. Additionally, we have pink heart balloons that are perfect for creating a cute and whimsical atmosphere.
For those who prefer a more classic look, our heart foil balloons are the perfect choice. These balloons come in a variety of colors, including silver and gold, making them perfect for any occasion. And for those who want to add a touch of uniqueness to their celebration, we offer unique foil balloons and unique party balloons that are sure to make your event unforgettable.
Whether you're celebrating Valentine's Day or just want to show your love, our romantic balloons category has everything you need to make your day extra special.
Add Some Laughter to Your Celebration with Funny Balloons
Celebrations are meant to be fun and lively, and what better way to bring that extra spark of excitement to your party than with funny balloons. Whether you're looking to host a fun-filled birthday party or a crazy night out, these balloons are sure to bring a smile to everyone's faces. From a whiskey bottle balloon to a beer balloon, a champagne balloon to a wine bottle balloon, we have got you covered with a wide range of options to choose from.
Our collection of funny balloons is perfect for those who are looking for unique and quirky party decorations. These balloons not only serve as a decoration but also as a conversation starter, making your celebration an unforgettable one. From beer bottle balloons to balloon champagne bottles, these balloons are a perfect way to make your party memorable.
So, whether you're planning a wild party or a more relaxed gathering, be sure to add some humor to your celebration with our hilarious balloons. Browse our collection today and find the perfect balloons to make your party a hit!
Beer Mug and Whiskey Balloons