Celebrate in Style with Happy Birthday Balloons: The Perfect Foil Balloons Decoration for Your Special Day
Whether you're throwing a birthday bash for a loved one or just want to add some festive flair to your home, happy birthday balloons are the perfect addition to any celebration. Made from high-quality foil material, these balloons are designed to brighten up any space and add a touch of fun to any occasion. With their bright colors and playful designs, birthday balloons are sure to make a lasting impression on all who see them. Whether you choose to use them as a centerpiece for your birthday party or as a backdrop for your special photo booth, these balloons are sure to bring a smile to everyone's face. So why wait? Get ready to celebrate in style with our stunning happy birthday balloons, the perfect foil balloons decoration for your special day!
Celebrate in Style with Our Happy Birthday Balloon Garlands
Happy birthdays are a time to celebrate and make memories with friends and loved ones. At GabiPost, we understand the importance of making every birthday special and unique. That's why we offer a wide range of Birthday Balloons to suit every taste and occasion.
Whether you're looking for classic black or silver happy birthday balloons or want to add a touch of glam with golden balloons, we've got you covered. Our collection of colorful happy birthday balloons, including red, blue and pink, are perfect for adding a pop of color to your celebration. And for those who love a bit of sparkle, we have pink foil happy birthday balloons and birthday balloons in the vibrant shade of purple.
So whether you're planning a surprise birthday party or just want to make someone feel special, our Happy Birthday Balloon Garlands are the perfect addition to your celebration.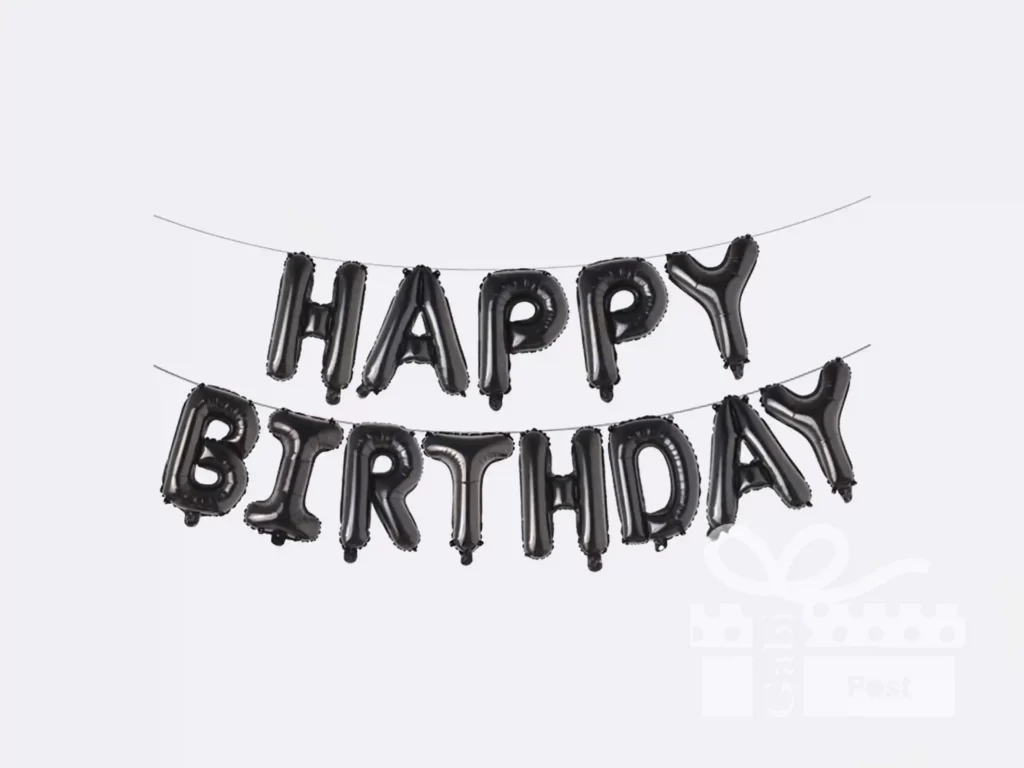 Black Happy Birthday Balloons
Silver Happy Birthday Balloons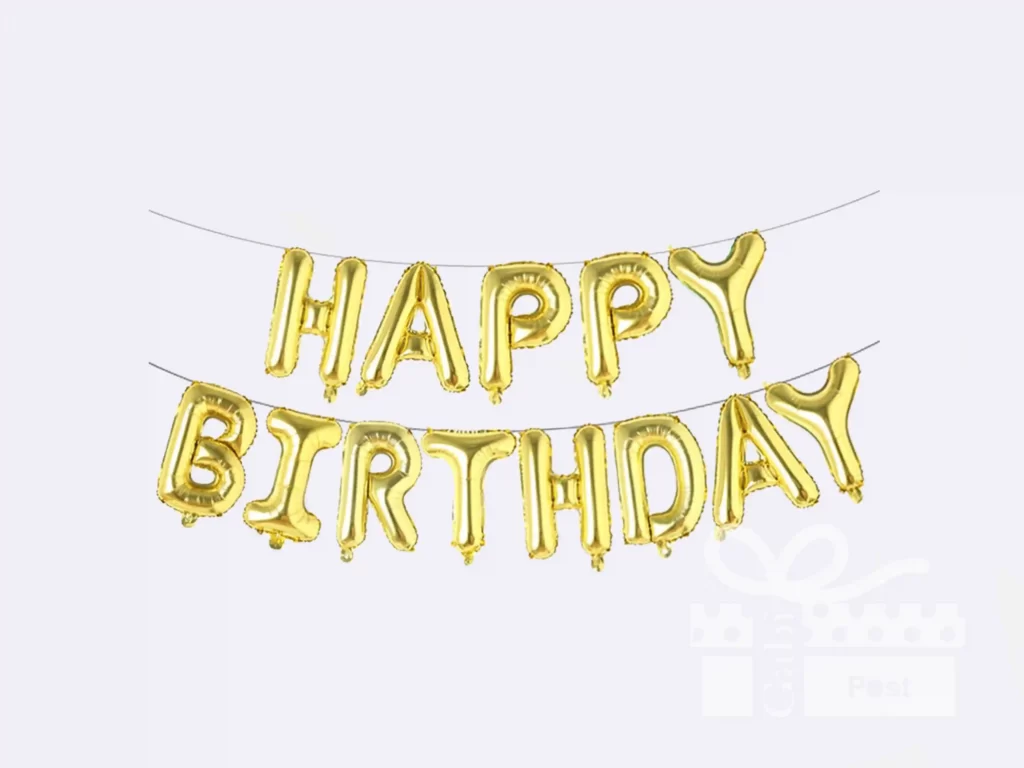 Golden Happy Birthday Balloons
Colorful Happy Birthday Balloons
Happy Birthday Blue Balloons
Pink Happy Birthday balloons
Purple Happy Birthday Balloons
Electric Air Balloon Pump
Bring the Party to Life with Birthday Decoration at Home
When it comes to celebrating a special birthday, nothing compares to the joy and excitement of creating a festive and memorable atmosphere right in your own home. Whether you're looking for simple birthday party decorations or elaborate balloon displays, birthday balloons are a must-have element that can add that special touch to any celebration. From "happy birthday" foil balloons to vibrant and colorful latex balloons, the possibilities are endless.
Making your home the perfect birthday celebration venue doesn't have to be complicated or costly. With a little creativity and a few basic supplies, you can transform any room into a festive space that will leave a lasting impression on your guests. From hanging balloons from the ceiling to creating a balloon arch or balloon garland, the possibilities are endless.
So, whether you're looking for inspiration for your own birthday party or you're helping a friend plan their celebration, don't underestimate the power of balloons. Start shopping for birthday party decorations today and add that extra bit of magic to your next birthday celebration!
Birthday Party Decorations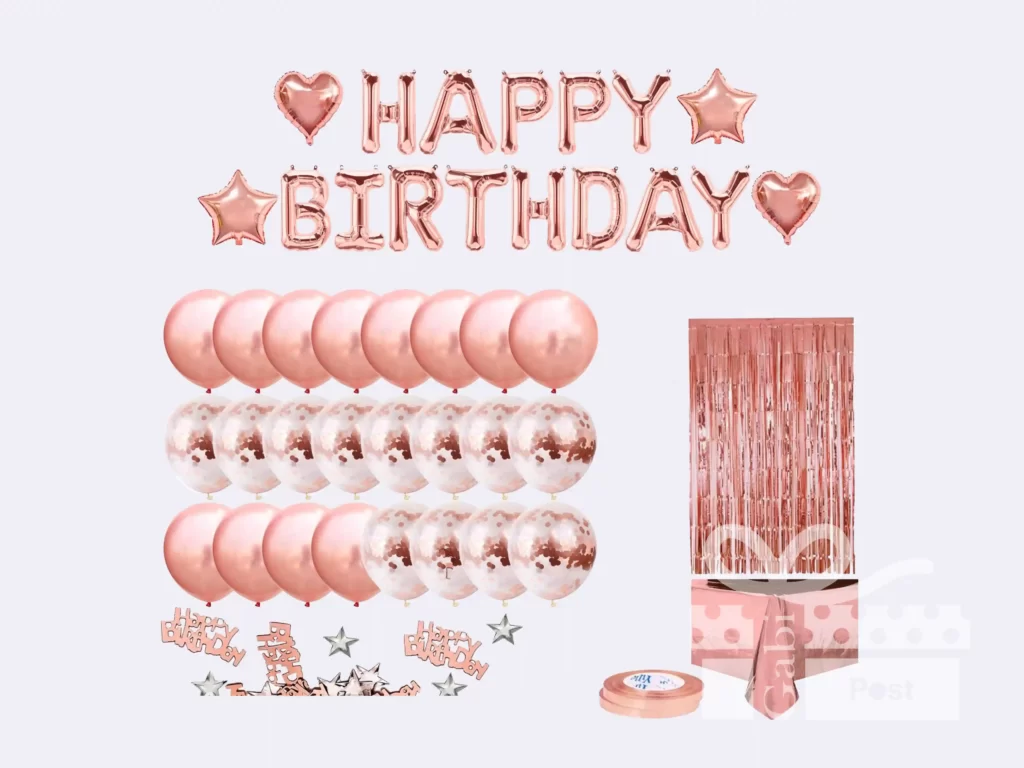 Electric Air Balloon Pump
Disney Balloons: Celebrate with Mickey and Minnie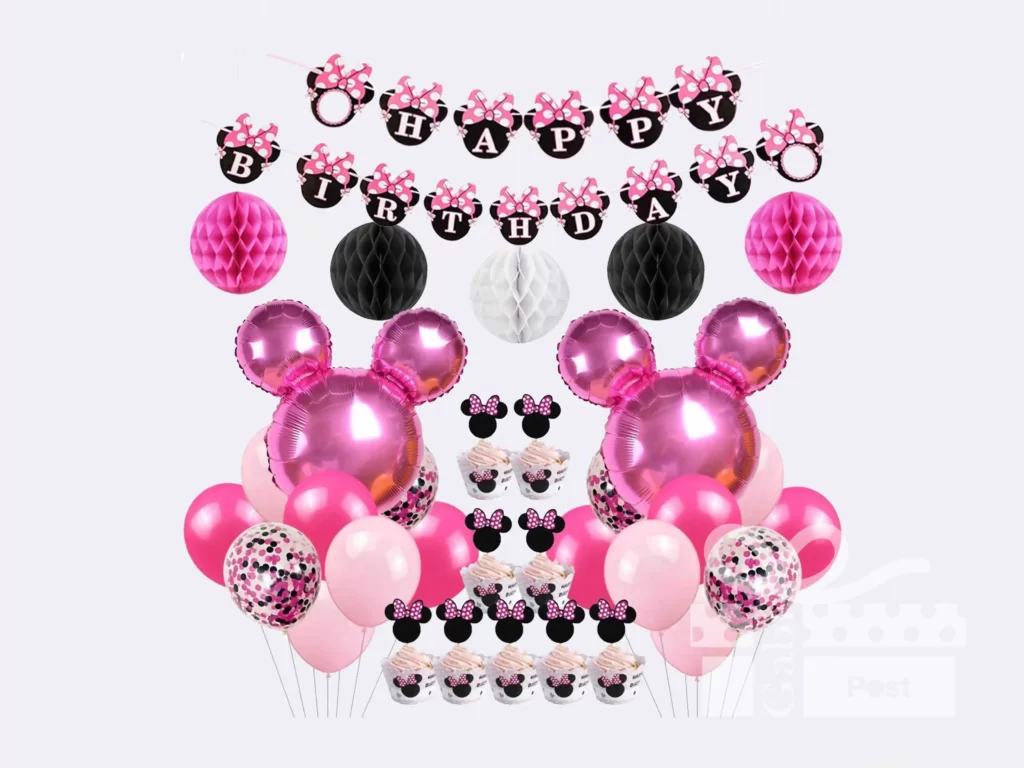 Mickey and Minnie Balloons
Minnie Mouse First Birthday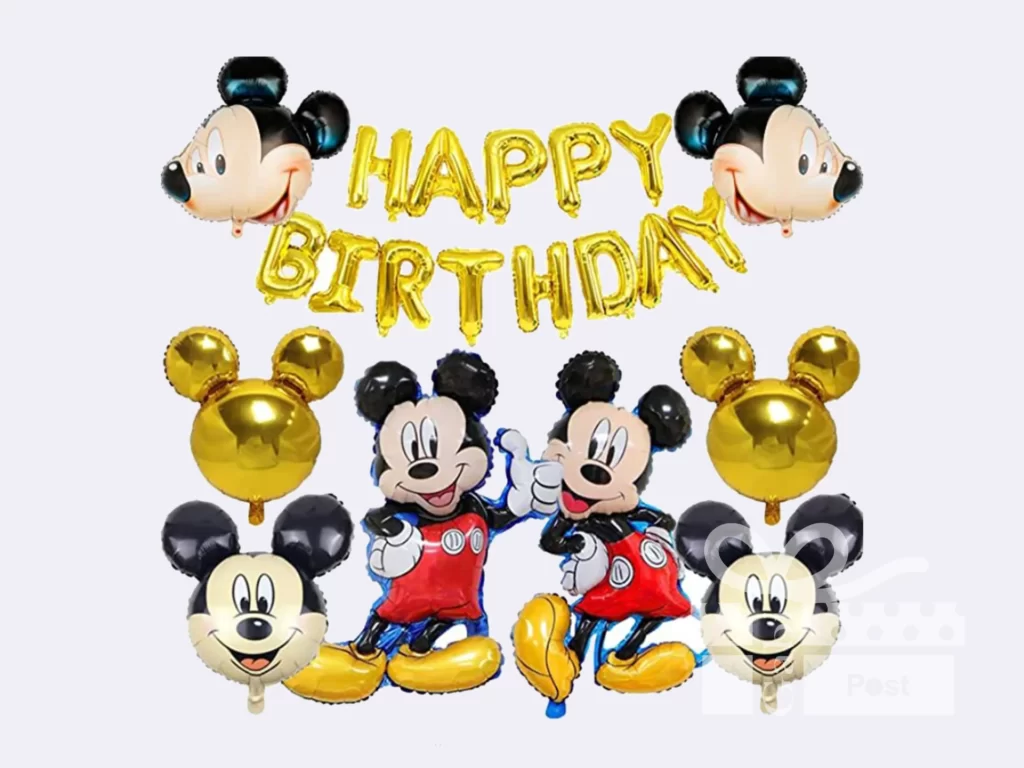 Mickey Mouse Happy Birthday Balloons
Mickey Mouse Birthday Balloons
Mickey Mouse Balloon Decor
Mickey Mouse Party Supplies
Electric Air Balloon Pump
In conclusion, when it comes to birthday decoration, the options are endless. Whether you want to decorate your home with balloons for a birthday party, add some magic with Disney-themed balloons featuring Mickey Mouse and Minnie Mouse, or create an eye-catching display with foil balloons decoration, the possibilities are endless. With a wide range of birthday balloons, foil balloons decoration, and Disney balloons, you can find the perfect touch to make your celebration unforgettable. Whether you're going for a fun, whimsical look with Mickey Mouse balloons or a more sophisticated feel with foil balloons decoration, the right balloons can bring your birthday party to life and create an atmosphere of joy and celebration.