Long Blue Birthday candles
Bring Joy to Your Birthday Celebration with Blue Long Birthday Candles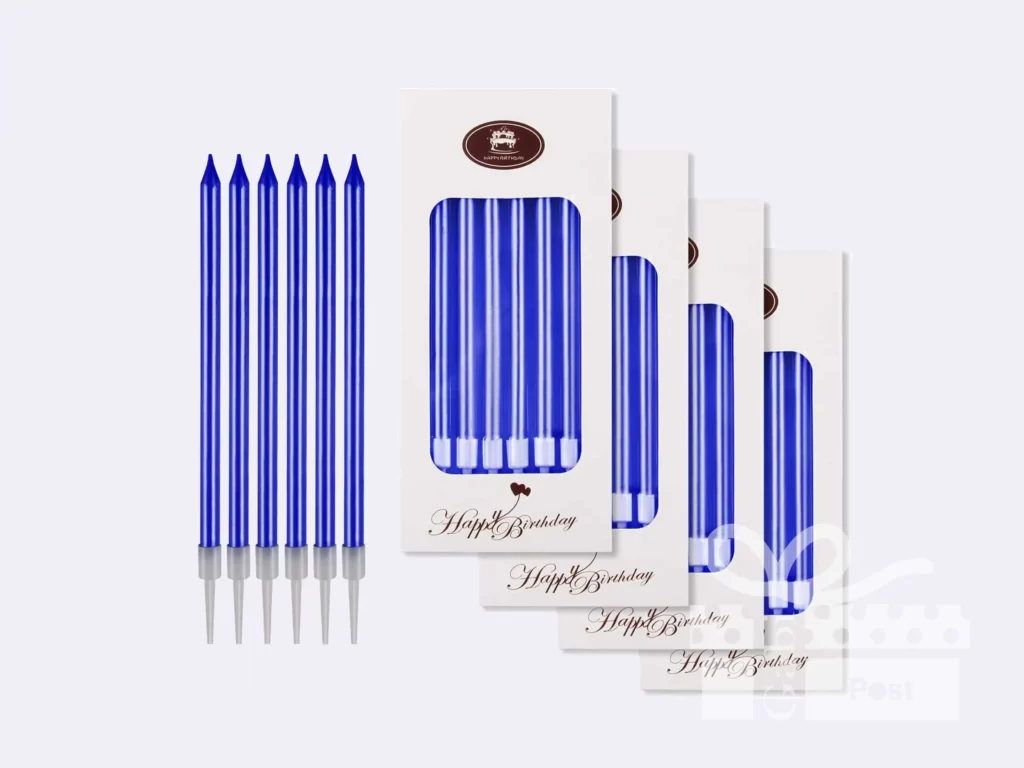 Every birthday celebration deserves to be as special and memorable as possible. And what better way to add a touch of uniqueness to your birthday cake than with blue long birthday candles? These candles are not only a beautiful addition to your cake, but also have a longer burn time, allowing you to make a wish and blow out all the candles in one go. With the blue color adding a pop of color to your cake, you'll feel like you're celebrating in style. Whether you're planning a casual gathering with family and friends, or a more formal celebration, blue candles are the perfect touch to make your birthday even more memorable. So why wait? Add these blue birthday candles to your cart and make your birthday celebration one to remember!
Long Birthday Candles: Add a pop of color to your birthday celebration
Celebrating birthdays is a special occasion, and it's important to make it memorable. With the help of the right decorations and accessories, you can add a touch of magic to the celebration. One of the most important things when it comes to birthday celebrations is lighting the birthday candles.
Get the Party Started with Blue Birthday Candles
Colorful candles add a cheerful touch to your birthday celebration. If you're looking for something a little bit different, then you might consider trying our blue birthday candles. These candles come in a variety of shades and designs, making them perfect for any birthday party.
Make your Birthday Wish with Happy Birthday Candles
When it comes to making birthday wishes, it's important to have the right candles. Our blue birthday candles are not only beautiful but also functional, making them the perfect addition to your birthday party. Light them up and make your wish, and let the magic of the moment be captured forever.
Each candle is long-lasting, ensuring that you will have plenty of time to enjoy the birthday celebration with your friends and family. Whether you're looking for a simple touch of blue or a more elaborate decoration, our blue birthday candles are sure to add a touch of magic to your celebration.